Current issue: 1/2022
The first issue of 2022 focuses on the use of puppets outside the theater. We publish various studies and professional articles on this topic, such as applied puppetry.
We are also starting a series of interviews. We will focus on the young blood of puppetry, both theater and film creators. In 1/2022 you can read about Jan Vejražka and Filip Pošivač. We continue the series about siblings in the Czech puppet theater, which is represented in this issue by Magdalena Zimová and Martin Matejka. After thin years of covid, we bring you a lot of current reviews again.
The personality of the issue is the actor of the Alfa Theater – Petr Borovský.
Current issue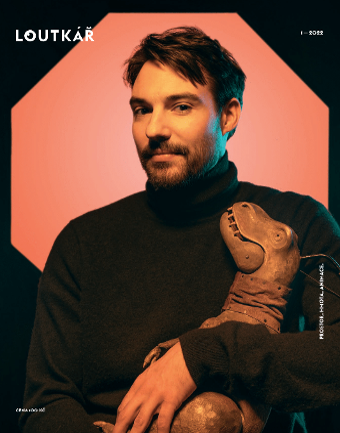 Anniversaries
Marie Stejskalová (1. 9. 1952)
Lenka Vychodilová (11. 9. 1957)
Hana Zavadilová (13. 9. 1957)
Věra Eliášková (20. 9. 1947)
Naďa Tobolová (21. 9. 1962)
Iva Frelová (26. 9. 1952)
This website is maintained by Sdružení pro vydávání časopisu Loutkář, Celetná 595/17 Prague, ID no.: 67363741. The content of this website is subject to copyright law and without consent of its owner may not be disseminated further. The owner does not accept any responsibility for the content of third-party websites linked from this site.