Contact
Sdružení pro vydávání časopisu Loutkář
Celetná 17
110 00 Praha 1
Czech Republic
TEL & FAX: +420 224 809 131
E-MAIL: redakce(at)loutkar.eu
BANK ADDRESS
Komerční banka
Staroměstské nám. 480/24
114 07 Praha 1
Czech Republic
ACCOUNT NUMBER: 19–5627380257/0100
SWIFT CODE: KOMB CZ PP
IBAN: CZ6301000000195627380257
You can pay for your subscription easily by credit card or a PayPal account in our e-shop.
Current issue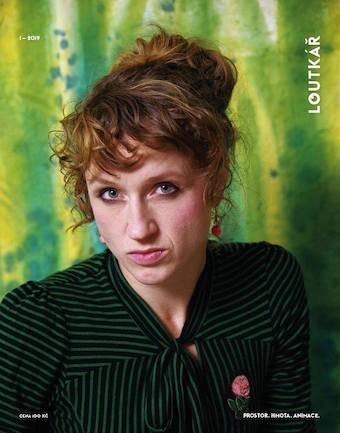 Anniversaries
Jan Bílek (6. 5. 1949)
Ivan Nesveda (11. 5. 1959)
Vratislav Schilder (28. 5. 1939 – 30. 7. 2014)
This website is maintained by Sdružení pro vydávání časopisu Loutkář, Celetná 595/17 Prague, ID no.: 67363741. The content of this website is subject to copyright law and without consent of its owner may not be disseminated further. The owner does not accept any responsibility for the content of third-party websites linked from this site.