Pět knih
Studio Alt@ Praha
20. 6. 2021
Performance Venduly Tomšů a Iana Mikysky provede diváky časy vesmíru, planety i přítomnosti, a to za pomoci knih, zvuků, poezie i vlastního dechu. Projekt vznikl za podpory KALD DAMU. Představení má omezenou kapacitu 12 diváků.
Current issue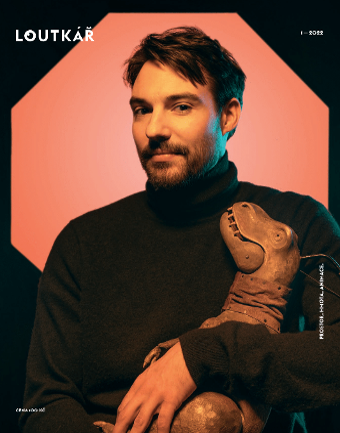 Anniversaries
Marie Stejskalová (1. 9. 1952)
Lenka Vychodilová (11. 9. 1957)
Hana Zavadilová (13. 9. 1957)
Věra Eliášková (20. 9. 1947)
Naďa Tobolová (21. 9. 1962)
Iva Frelová (26. 9. 1952)
This website is maintained by Sdružení pro vydávání časopisu Loutkář, Celetná 595/17 Prague, ID no.: 67363741. The content of this website is subject to copyright law and without consent of its owner may not be disseminated further. The owner does not accept any responsibility for the content of third-party websites linked from this site.